Movie enthusiasts and gaming fanatics definitely need the best 2K monitor if they want to enjoy high-quality content.
Although 4K monitors have a higher resolution and better graphics quality, these monitors are a bit too expensive and are probably beyond your means.
Even though a 2K monitor is cheaper than a 4K monitor, it still features a good resolution and allows you to get the most out of your favorite movies or games. In fact, the best 2K monitor provides you with the best of both worlds in terms of price and performance.
RELATED: Best High Refresh Rate Monitor 2023: 5 Top Picks and Buying Guide
What is the Best 2K Monitor?
You'll have plenty of options when shopping for the best 2K monitor. In this list, we'll review some of the top-quality models in the market.
1. ViewSonic OMNI VX3418-2KPC – Best 2K Monitor for Gaming (Widescreen)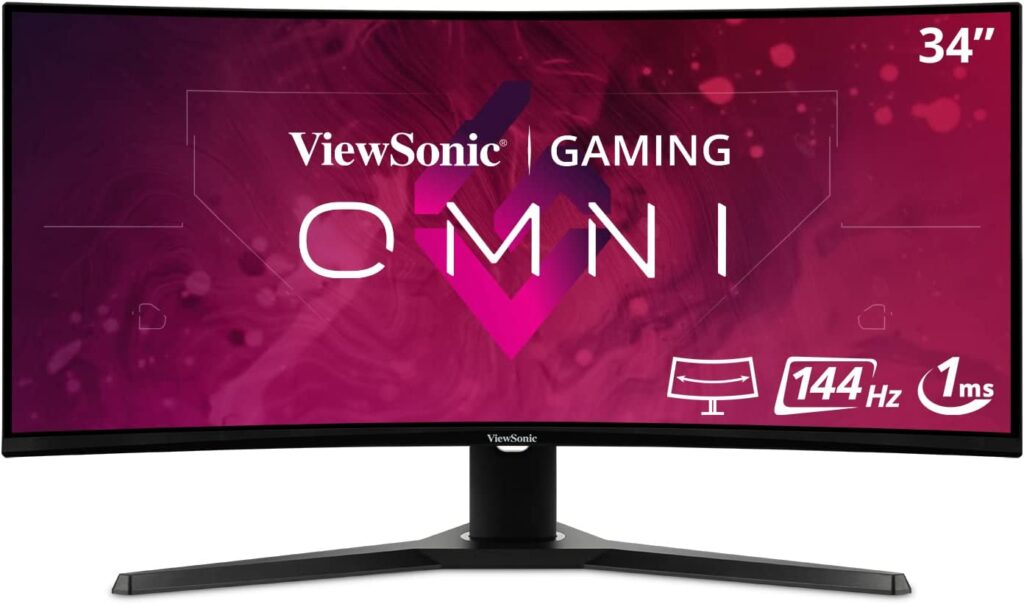 If you're looking for a widescreen monitor with a curved display, this ViewSonic OMNI VX3418-2KPC is worth checking out. It's 1800mm curve radius will immerse you into your game while enjoying excellent image quality.
This high-resolution display allows you to sit close to the monitor and engage your peripheral vision with the games you're playing or movies you're watching. Furthermore, the vivid and precise color display can make the textures pop, and the skin tones look natural. Everything in this monitor looks very realistic and the overall gameplay is very smooth with a swift response.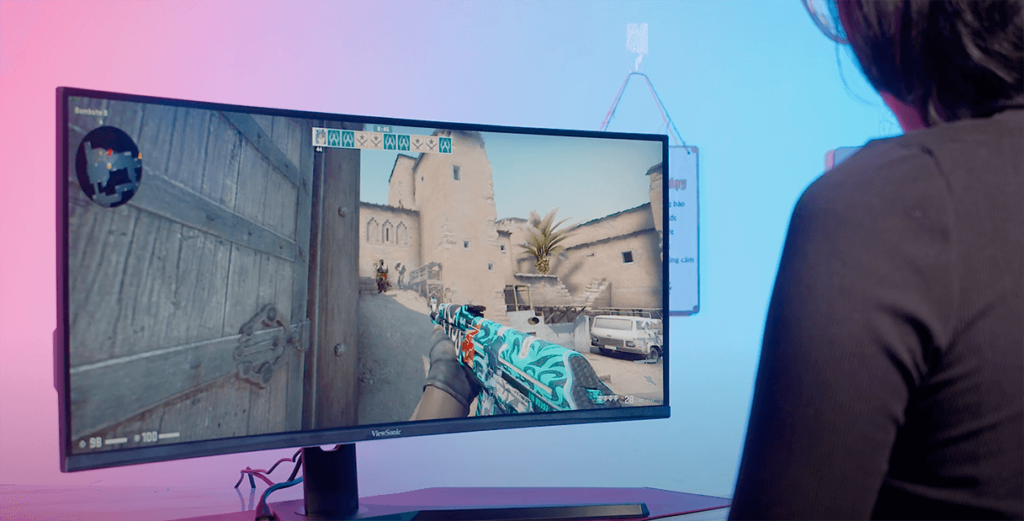 But if you need a monitor that will make the HDR content appear noticeably different from the usual media content, you might as well check other models.
Nevertheless, the ViewSonic OMNI VX3418-2KPC is a more affordable option compared to the other 34-inch ultra-wide models out there. It also comes with a few extra features, which makes it our top pick.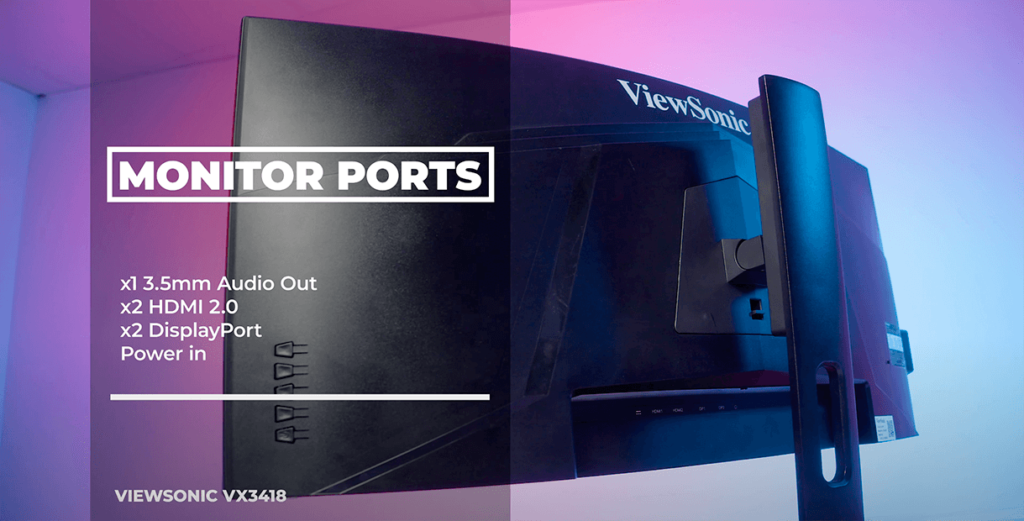 Pros
Accurate color display and excellent contrast
Comes with loudspeakers
Fast response starting at 144 Hz refresh rate
Good build quality
Cons
Doesn't come with additional contrast in HDR mode
2. AOC AGON AG322QC4 – Best Smooth 2K Monitor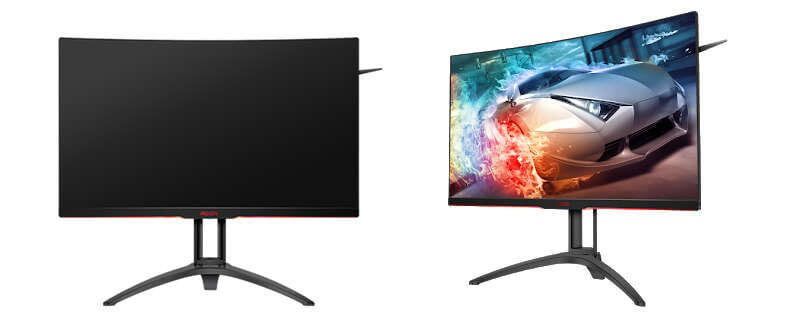 When using the AOC AGON AG322QC4 gaming monitor, you'll be able to enjoy a Quad HD resolution at an astonishing 2560×1440 resolution. Because this monitor is based on Quad HD, its output resolution is four times more than the 720p HD.
This means you can simultaneously fit 4 of 720p HD videos into the screen. Plus, Quad HD on a 31.5″ screen will allow the user to enjoy a great deal of improved spacing with bright and crisp visuals.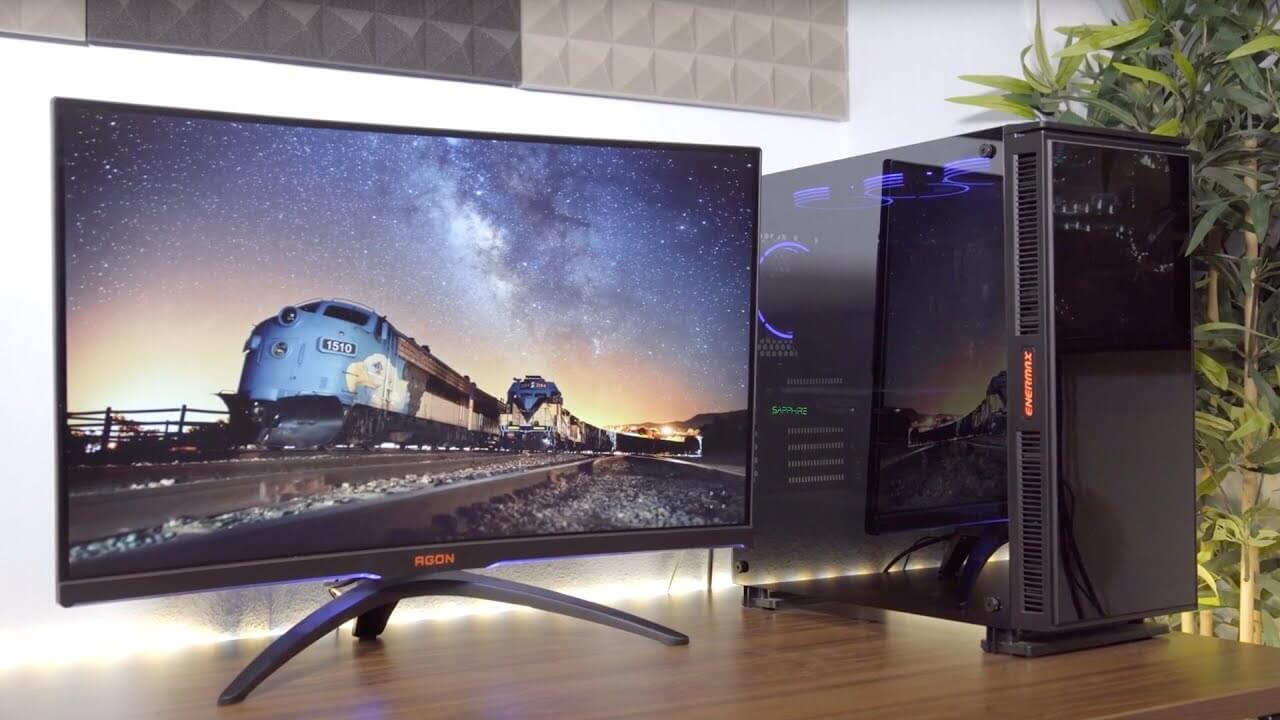 When used for other purposes, such as editing videos, photos, or watching movies, this 32-inch monitor is capable of delivering excellent clarity with outstanding quality on a widescreen. It guarantees a smooth gaming experience without the annoying lag.
Pros
It comes with a resolution of 2560 x 1440 quad HD
Compatible with NVIDIA G-SYNC
Features a 144Hz refresh rate with a quick 1ms response.
Has plenty of ports
Cons
3. MSI Optix MPG27CQ – Best 2K Monitor for Gaming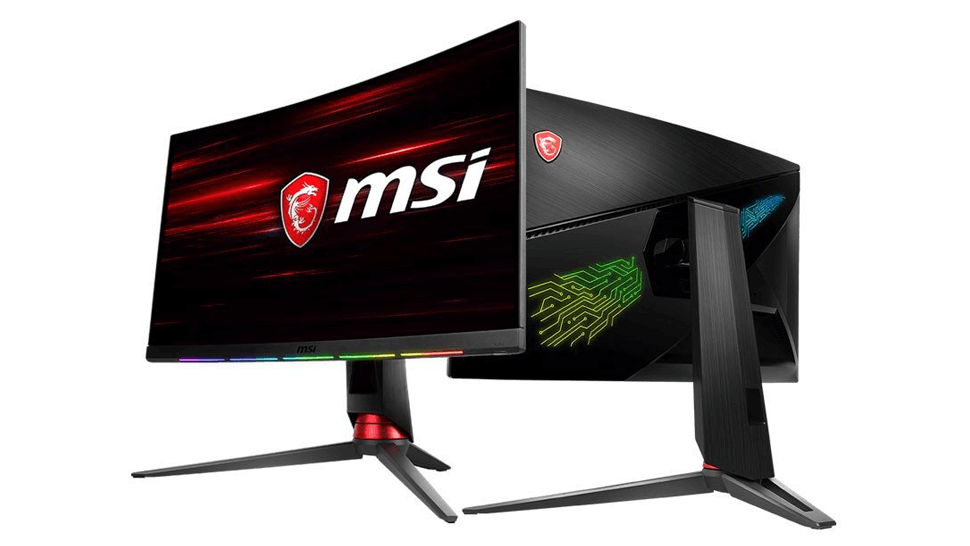 This next model is part of the Optix series of MSI, a gaming monitor that features a resolution of 27" WQHD 2560×1440. Given this resolution, this curved gaming monitor will allow you to play contemporary games and view movies or videos.
If you're thinking of upgrading your gaming textures, characters, and environments, this gaming monitor unit is worth a try. With its curved display panel and 1800R curvature rate, there's no doubt that this monitor is among the most versatile gaming monitors out there.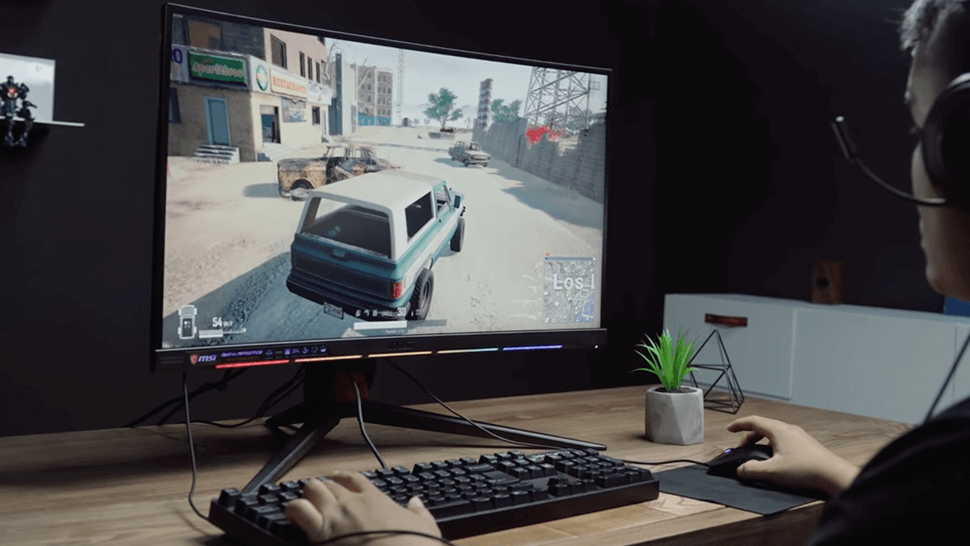 This MSI Optix MPG27C2Q can work well for a wide range of applications, from gaming to computing. If your games demand a quick and accurate movement at an ultra-high refresh rate, then this is the perfect monitor to have.
Pros
Features a 144Hz refresh rate with a wide viewing angle of 178°
It has a corresponding response time of 1ms
Features a frameless design that conveys a critical gameplay experience
Execution of adaptive sync helps to avoid issues concerning screen tearing
Cons
4. Acer ED323QUR – Best 2K Monitor for Office & Graphic Design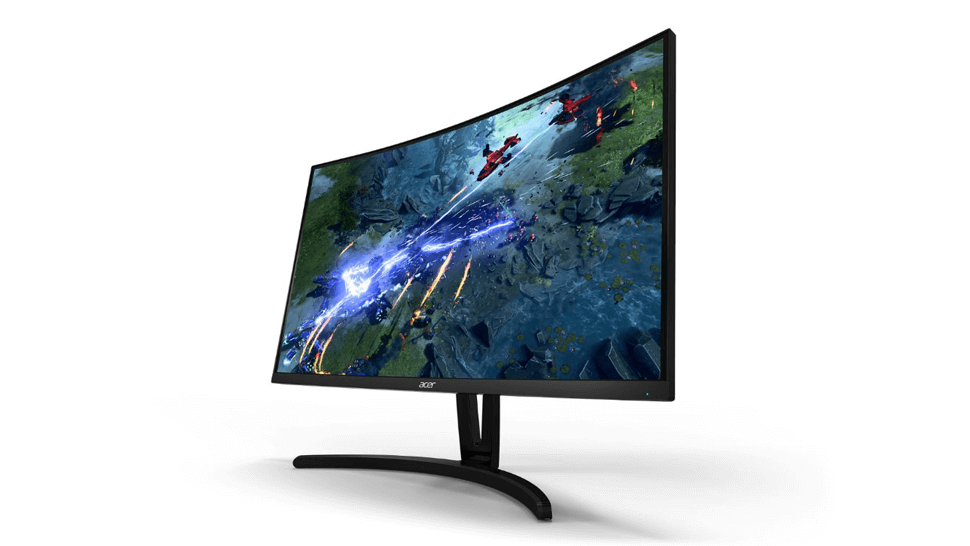 If you need a 2k monitor that's made by a popular brand, do check out this Acer ED323QUR curved monitor. It has a size of 31.5″ inches with WQHD resolution. Thus, users will be able to enjoy designing with the implementation of advanced features, such as the AMD Radeon FreeSync technology.
The WQHD resolution is known for delivering the sharpest image quality while offering an impeccable picture on a wider view.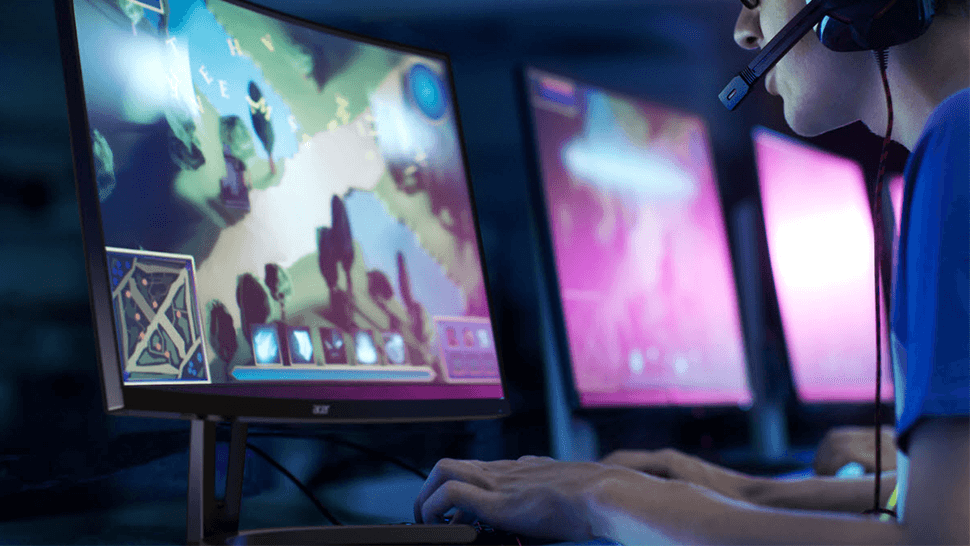 One of its most decent features is the zero-frame design that can free up the overall screen space. With this feature, you'll be able to gain a wider space view from one edge to another.
Pros
It has a refresh rate of 144Hz
Zero-frame curved design with 4ms response time
Features ergonomic tilt ranging from -5° to 15°
**Cons
5. Acer G257HU – Best 2K Monitor for General Use & Multimedia (Budget)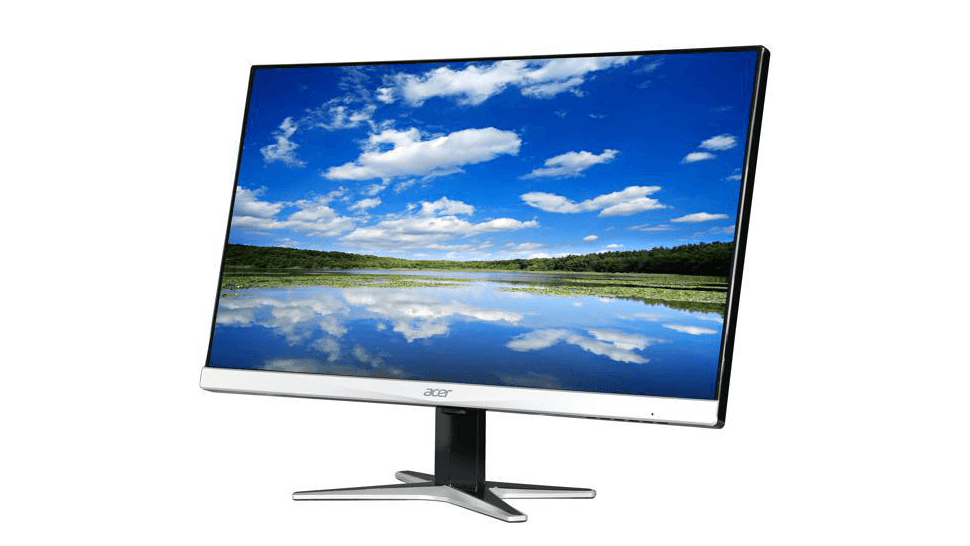 This Acer G257HU is one of Acer's best monitor models. While it may not be the most advanced screen on the market, this monitor lets you watch movies with promising results and at a price you can certainly afford.
With this monitor, you'll get a QHD resolution, IPS panel tech, 4ms response time, but without any sync tech support.
Usually, in order for gamers to thoroughly enjoy playing their games in the way the developers designed them, they must spend a good amount of money for a monitor. But this Acer G257HU gaming monitor won't burn a hole in your pocket.
Still, it allows you to enjoy your favorite PC titles. Overall, this is a great monitor to have if the slower refresh rate doesn't bother you much. Since it has an IPS panel, the colors, as well as the viewing angles of this monitor, are pretty solid.
Pros
Affordable model
Bezels are thin
Great IPS display
Solid colors
VESA mounting
Cons
60Hz refresh rate
Doesn't have any sync support
RELATED: Gaming Mouse Battle: Razer DeathAdder V2 vs Logitech G502
How to Choose the Best 2K Monitor?
As you know, all 1440p monitors are created differently. If you want to make sure that you're buying the right one, you should know ahead of time which factors to consider when it comes to buying the best 2k monitor.
Size
The overall size of the display screen is the most important factor to consider when buying a 2k monitor. Think of the type of games that you like to play.
If you're going to play games that feature cutting-edge graphics with plenty of action, then you will need a much larger display. But, for some games, a medium-sized screen will do.
Panel Type
When it comes to 1440p monitors, the most common types of display panels that you will find are TN and IPS display panels.
The TN panels have much higher refresh rates and better response time, making them perfect for fast-paced gameplays, such as action games and sports. Meanwhile, IPS panels can provide you with excellent color rendering although the response rate is much slower.
Thus, the IPS panel will work best for games with a slower pace and have vivid colors and more detailed graphics, much like RPG games.
Refresh Rate
Refresh rates refer to the rate at which the graphics will be displayed on the monitor screen.
You should always opt for a 1440p 144hz gaming monitor to ensure that you won't experience any lag when you play your favorite fast-paced games.
Adaptive Sync Technology
You certainly don't want to pay for a monitor that has that annoying screen stuttering or tearing, which is truly bothersome.
To prevent this, you need to get a monitor that features excellent synchronization technology such as the NVIDIA G-Sync, AMD FreeSync, and adaptive Sync.
Connection Inputs
If the games you're playing have faster gameplay, then you need a fast connection. Some of the older and cheaper models of gaming monitors come with VGA connections.
These analog connections are often slow and are therefore not suitable for fast games.
What you need is a monitor with connectivity options of DVI-D, HDMI, or Display Port. These connectivity options are faster and can keep up with the heavy demands of modern-day games.
HDR
HDR refers to a High Dynamic Range, which allows for a better contrast between the darkest and lightest parts of the images, including a wider color gamut.
Although most monitors are usually HDR-capable, most of them are not capable of hitting the highest peak of brightness figures which makes this feature worthwhile.
Thus, it would be best to stick to monitors that can hit stringent standards, such as HDR10, if your main goal is to play games or watch HDR movies.
Response Time
The response time measures how fast the pixel will become white from grey and back to being grey again.
Most of gaming monitors have a response time of less than 5ms and sport TN panels, which is the fastest, while the VA or IPS screens are a little slower.
The low response time can help to remove any distracting smears, especially during fast-paced scenes. But take note that the fast response time is different from input lag.
Conclusion
If you find it difficult to decide which monitor to buy from the list of the best 2K monitor above, the ViewSonic Elite XG350R-C is highly recommended.
It's one of the best-rated gaming monitors and users love the fact that it comes with many excellent features that allow you to enjoy your favorite games or movies.
It offers a vivid and precise color display, making movies and games look very realistic.