Obviously, at a mid-range price, Razer DeathAdder and Logitech G502 are two gaming mouse products on equal terms with each other. So that will make it even harder when you want to buy a new gaming mouse for your setup.
I personally owned both of them, so let's look at the side-by-side specs comparison table below, to see the difference between them, and then I will share with you how exactly I feel about each one and Which one to buy Razer DeathAdder or Logitech G502.
RAZER DEATHADDER V2
LOGITECH G502 PROTEUS CORE
Launch Year
2020
2014
Dimensions(mm)
127 x 62 x 43
132 x 75 x 40
Weight(grams)
88
168
Weights
None
Yes, 3.6g x 5
Connection Type
Wired – Razer™ Speedflex Cable
USB 2.0, Braided
Form Factor
Right
Right-handed
Grip Type
Claw, Palm
Buttons
8
11
Sensor
Optical
Laser, PMW33660M
DPI on the fly
Yes
Yes
Max. DPI
20,000 dpi
12000 dpi
Max. acceleration
50g
40g
IPS speed
650 IPS
300 IPS
Polling Rate
1000Hz / 1ms
1000Hz / 1ms
Illumination
Logo
Blue – logo, dpi
Programming Profiles
5
3
Onboard Memory
Yes
Yes
Price
$36.78 On Amazon
Check Price
$39.99 On Amazon
Check Price
Logitech G502 vs Razer DeathAdder V2 comparison table
Popular gaming gear manufacturer Logitech recently introduced a new gaming mouse model called G502 Proteus Core. The product is equipped with many features that allow gamers to customize it to best suit the game they play. One of the most notable features of the G502 is its high resolution, with a DPI range of 200 up to 12,000.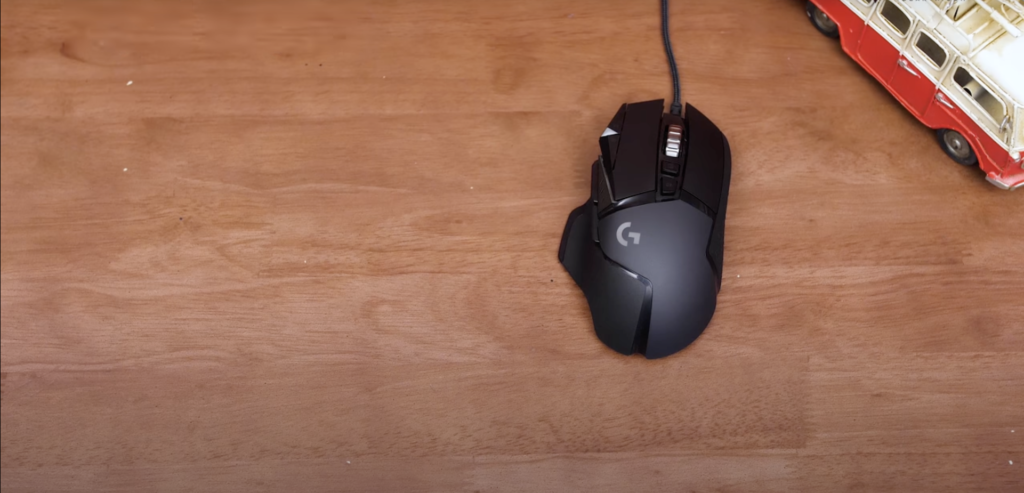 In addition, Logitech also equips this product with a premium surface, allowing for the ability to adjust weight and balance, allowing users to customize the feeling of their mouse grip. In other words, gamers can adjust the mouse to work optimally on any surface.
Realizing that gamers often have the habit of holding mice with different weights to control the game speed more accurately, but most of the game mice on the market have not met this need; Logitech has equipped the G502 Proteus Core with the ability to adjust the weight of the mouse through 5 bottom-mounted weights, with each weighing 3.6 grams.
The G502 also has programmable keys (11 keys) so gamers can assign tasks to these keys. These programmable keys will be saved thanks to the onboard memory on the mouse.
It can be said that, in the past few years, Logitech's revival of the gaming gear product line has created a new wave in the world gaming device market. However, in the face of names that have been too strong over the years like Razer or SteelSeries, Logitech has a lot more to do than creating gaming mice, bunker keyboards, and eye-catching gamers.
One of the most formidable opponents of the G502 is the Razer DeathAdder, a mouse that over the years has become a weapon that many gamers love. And the latest version released by Razer in 2014 is the DeathAdder Chroma.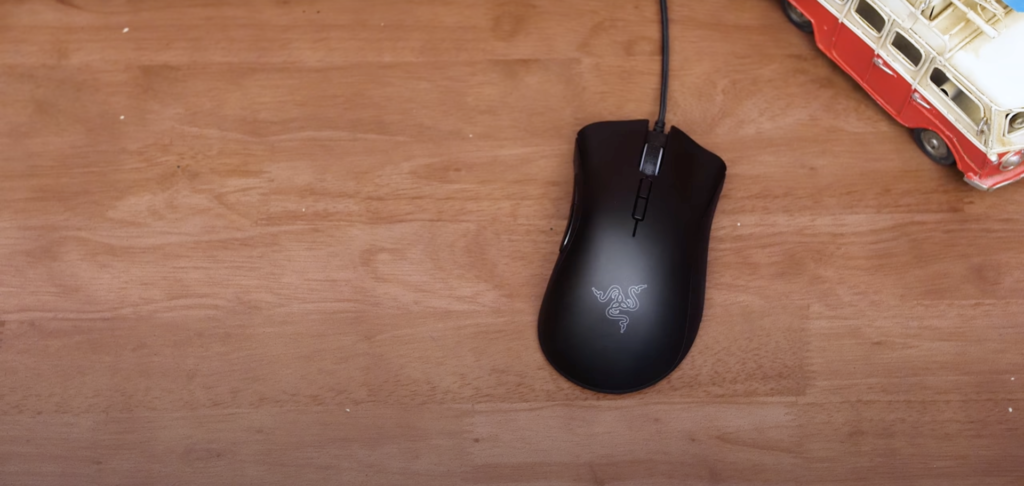 Death Adder Chroma is not only equipped with custom color-changing LEDs but it is also equipped by Razer with a new reading eye with a sensitivity of 10000 DPI, which is among the highest among gaming mice available on the market. The design of the Death Adder Chroma remains the same as that of the 2013 Death Adder, the LEDs can be customized with 16.8 million colors via Razer Synapse software. The box is designed similar to the old version, but has more parameters about the new reading eye and Chroma version "7 colors of the rainbow".
The number of 10,000 DPI is a rather redundant number and almost just to show off the technological prowess from Razer, to use this speed we probably need a 4K screen or more. Overall, the performance is still almost the same compared to the previous DA, but this time the appearance score has been improved to almost "perfect" with the ability to customize colors extremely special.
The grip feels very good, even for people with small hand sizes due to the extremely user-friendly Ergonomic design. The buttons still use Omron's Switch with a durability of 50 million clicks,
Similar to the DA 2013 version, DA Chroma also uses a cut-resistant fabric cord, the quality is still the same and if not used carefully, it may break after a few months of use. The USB connector is, as always, gold-plated.
Final thought
The only criteria for gamers to choose one of the two products is just their gaming needs and attention. Which mouse is more eye-catching for them only. In my opinion, If you are a Moba or FPS gamer, go with Razer DeathAdder. But If you're a Graphic Designer or Video Editor and just playing games when you have free time, then go with Logitech G502 (Like me :D).