An office laptop needs to meet the minimum requirements such as powerful configuration, stable performance, large storage capacity, compact design for easy portability, great battery life, and last but not least reasonable price.
Related: What to look for when buying a Gaming Laptop
In the article below, I will introduce to you the top 8 best office laptops that meet the above criteria.
Top 8 Best Laptops for Office Work in 2023
1. Macbook Air M1
MacBook Air M1 is a line of office laptops with a compact design, silver or gray metal shell similar to its predecessors.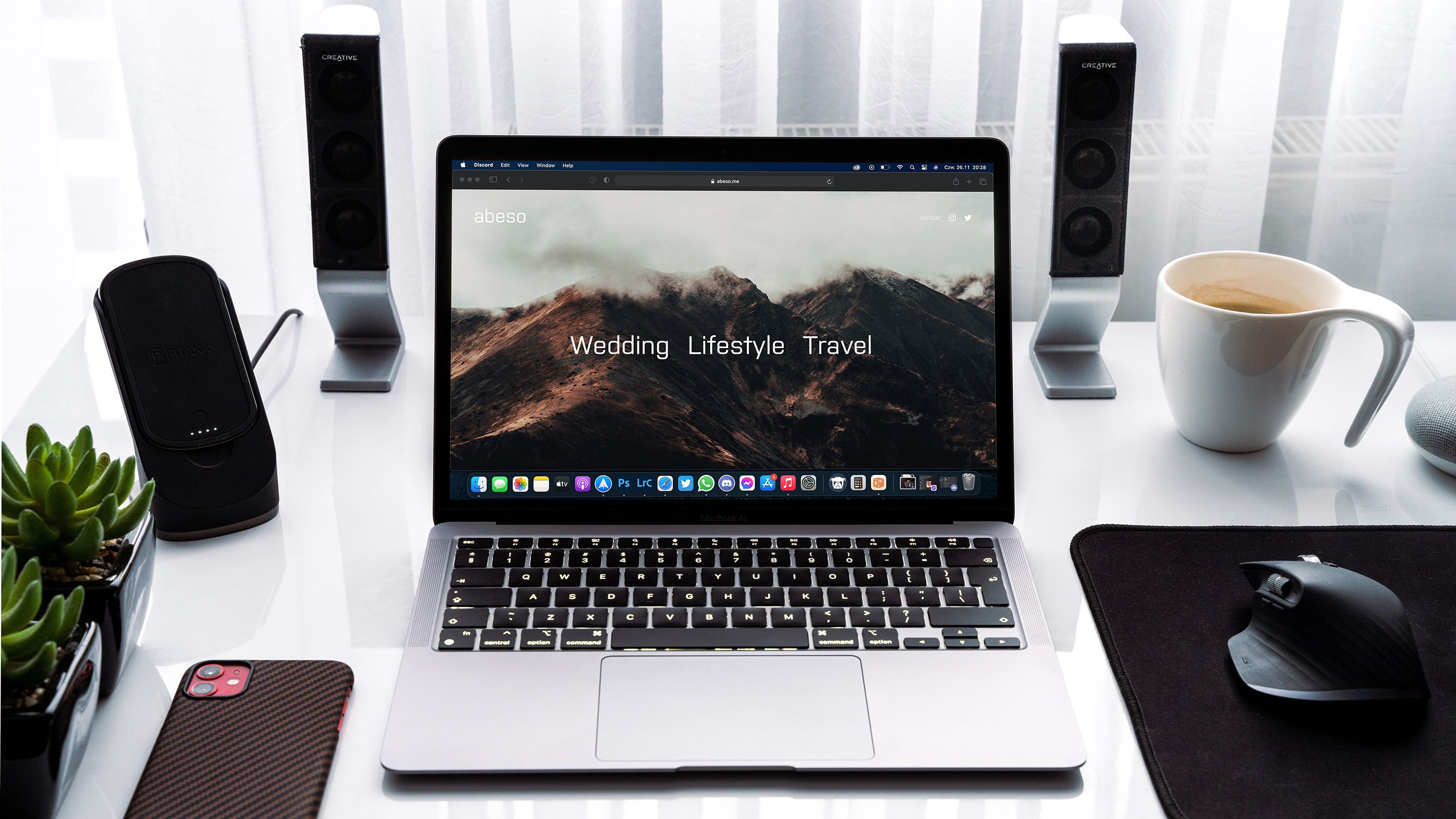 MacBook Air M1
Like the Macbook Pro series, the Macbook Air is also equipped with the M1 chip line, 7-core GPU. This helps all tasks on the machine go smoothly and stably, you hardly have to wait time when the machine boots up.
With the transformation thanks to the integration of the M1 chip line, the Macbook Air has attracted more users. The machine is suitable for office workers who like compactness, those who need entertainment, work, multimedia, …
MacBook Air M1Apple M1 Chip, 13" Retina Display, 8GB RAM, 256GB SSD StorageLight weight great DesignHigh PerformancePrice:$899Save: 10%See it
2.Dell XPS 9300
The Dell XPS 9300 office laptop has really conquered many users thanks to its extremely eye-catching design, delicate to every detail. The body is made from solid aluminum with sharp CNC cutting lines. The chassis is also reinforced with carbon fiber alloy.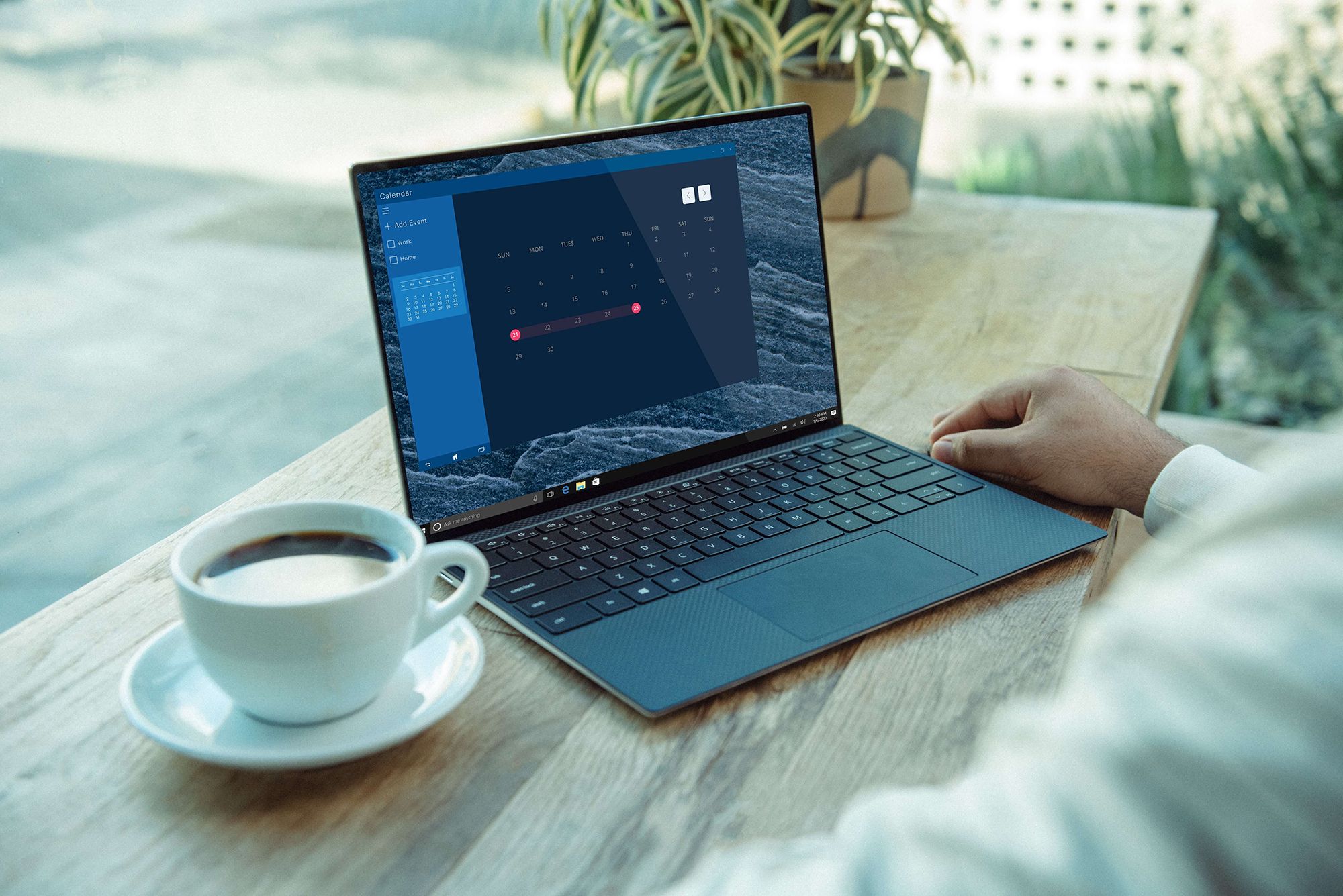 The redundant details are omitted by Dell to make the machine compact and lightweight with a weight of only 1.2 Kg. Full HD + screen (1920 x 1200), sRGB color coverage up to 100%, IPS panel, brightness up to 500 nits help the machine deliver the sharpest and most impressive images even in the sun.
For performance, the Dell XPS 9300 is equipped with a Core i5-1035G1 processor, 256GB of internal memory and 8GB of RAM. With this configuration, the machine can perform all office tasks, providing an extremely smooth and smooth experience. In terms of battery life, the device can operate up to 9 hours continuously.
With a compact, flawless design, stable performance, and long battery life, the Dell XPS 9300 is suitable for office workers and business people who often have to move and work continuously with a laptop.
3. Surface Laptop 3
Laptop for office people Surface Laptop 3 has an extremely "luxurious" design, with the same high-quality materials that laptops use. The keyboard part includes 2 options: metal keyboard or Alcantara fabric with color options: cobalt (cobalt blue), black (black), platinum (platinum), sandstone (rose quartz). The device is equipped with a 13.5-inch screen with a resolution of 2256 x 1540, a 3:2 frame that provides the most impressive user experience.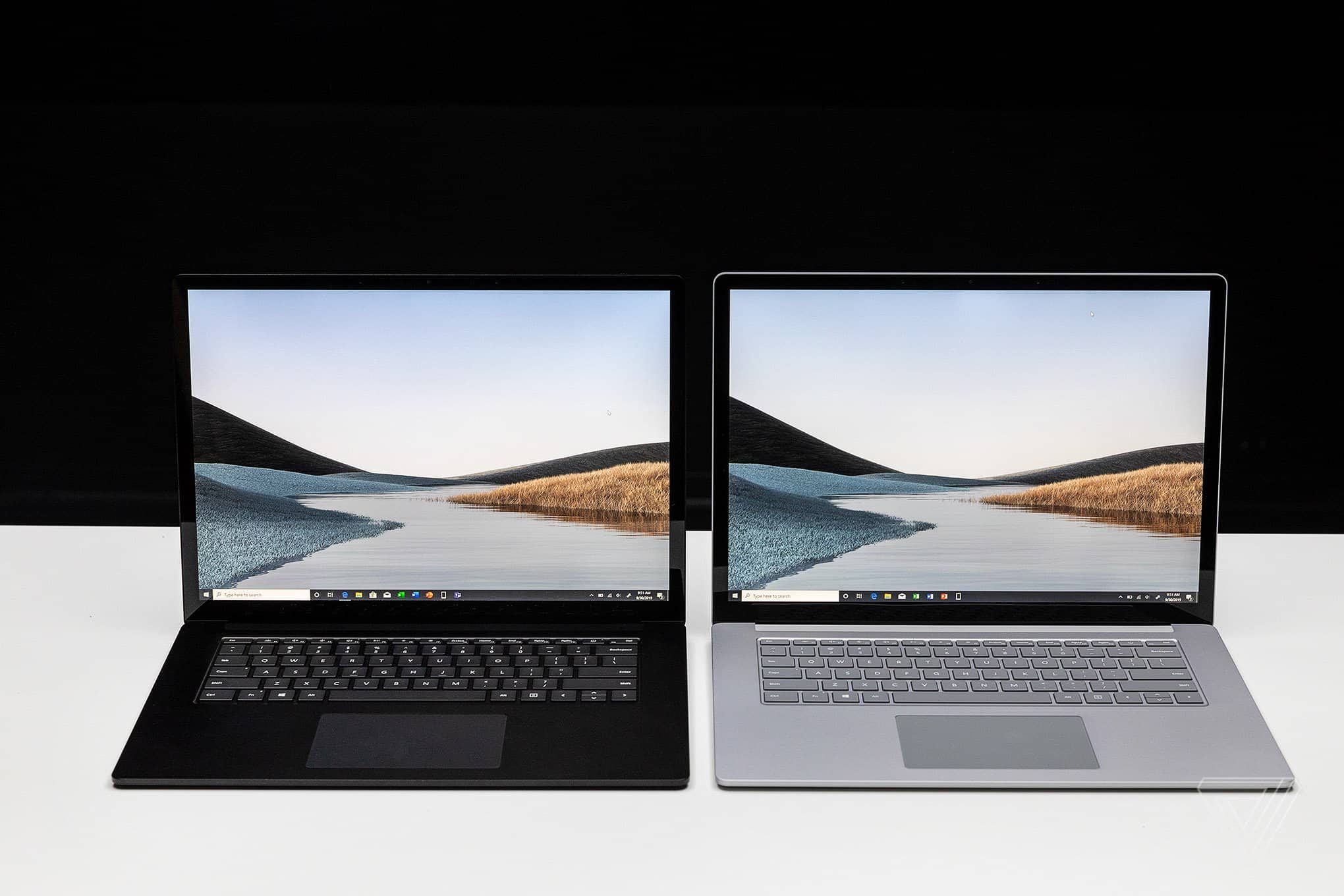 Surface Laptop 3 has 2 processor options: new 10th generation Core i5 or Core i7, RAM upgrade support and Wifi 6. In fact, the machine handles tasks quickly and smoothly with more than 10 applications running. same time.
In this version, Microsoft has enhanced the graphics to the maximum thanks to the integrated Intel Iris Plus GPU. With this new graphics card, the machine can meet the tasks of graphics and multimedia better. The battery life of the device reaches 9 hours 17 minutes when performing continuous web surfing tasks with Wifi.
The Surface Laptop 3 is the perfect version for office workers who like convenience and compactness. In addition, if you play basic games, practice graphic design, and entertainment, .. then this machine can also meet your needs.
4. Thinkpad T14 Gen 1 2020
Thinkpad T14 Gen 1 2020 is the best line of office laptops in the high-end segment. In terms of design, the device has a minimalist design, similar to the T490 version. Compared to other options on this list, the design of the Thinkpad T14 Gen 1 2020 is not very prominent.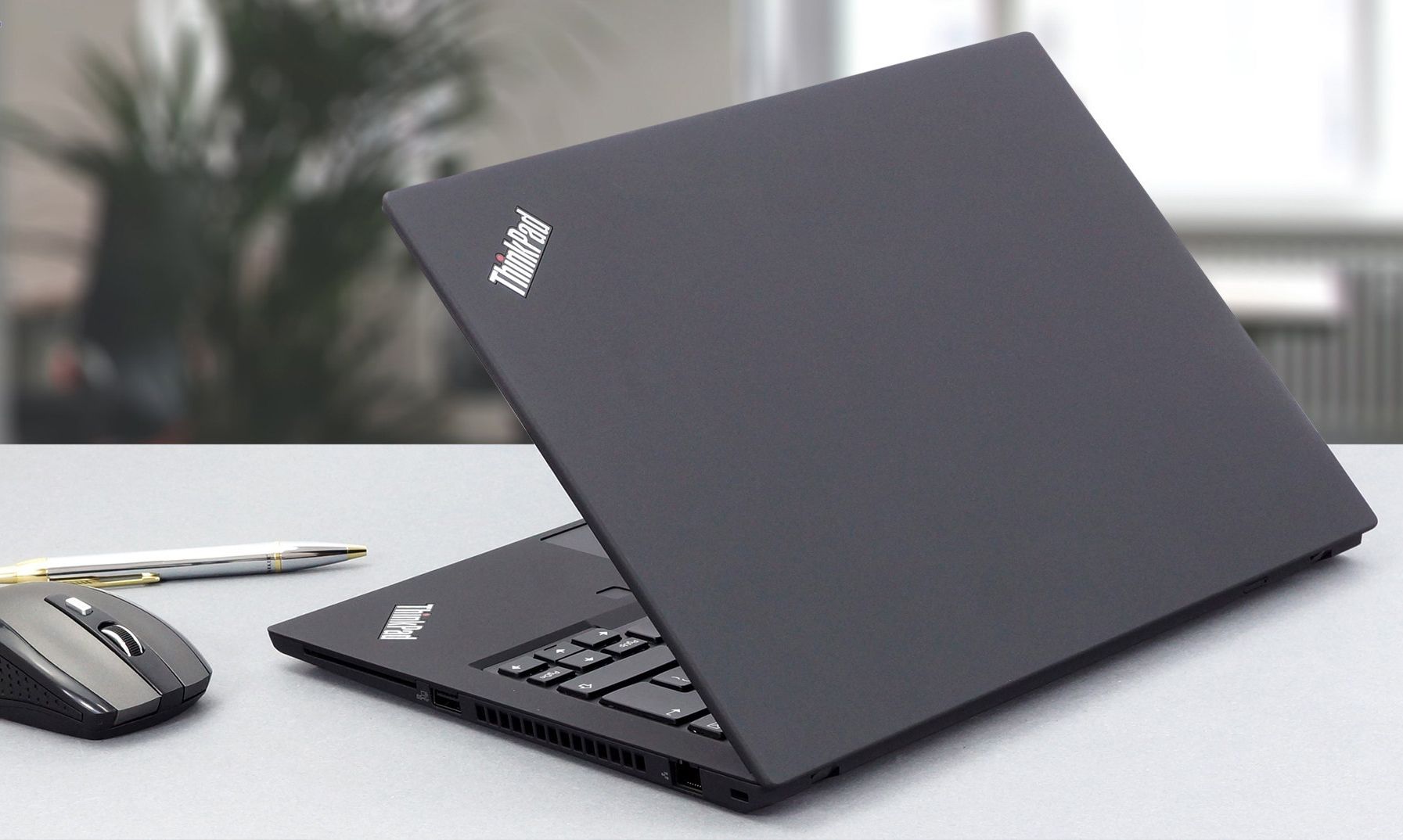 However, the Thinkpad T14 Gen 1 2020 is highly appreciated in the configuration section with many options and continuous updates. In the high-end version, the machine uses Core i7-10610U with improved RAM bus to help it handle office and multitasking tasks well, even heavy and advanced tasks, then the Thinkpad T14 Gen 1 2020 still shows its strength.
The Thinkpad T14 Gen 1 2020 is suitable for professional office users with high requirements for a powerful and stable configuration.
5. HP Specter X360
The laptop office HP Specter X390 possesses a unique design, fashionable. The machine is finished with a solid aluminum frame, the details are delicately and sharply machined. A special feature is that the edges of the machine are beveled and cut impressively.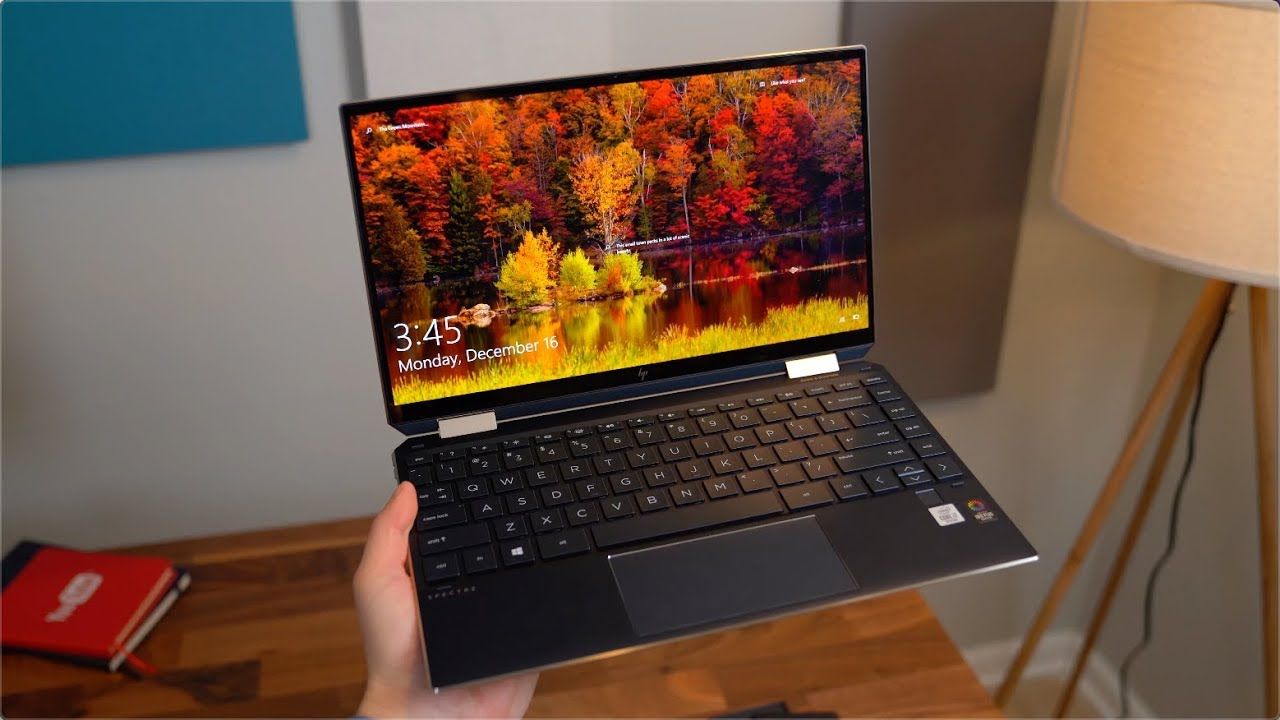 When looked at, the machine looks like a well-honed gem. Despite the design of the laptop, the HP Specter X390 is still fully equipped with connection ports: 3.5 mm, USB 3.1 Type-A, power button, Thunderbolt / USB-C, micro SD card, webcam disconnect switch.
HP Specter X360 laptop delivers impressive performance thanks to the integrated Intel Core i7-1165G7, 16GB Ram and 512GB SSD hard drive. The improvement in the integrated Intel Iris Xe GPU helps the machine handle graphics tasks well, improving impressive speed. In particular, the battery life of the HP Specter X390 is a big plus when it can be On Screen continuously for 13 hours.
HP Specter X360 laptop is suitable for office workers, students who love impressive design, and often have to move when working.
6. Asus ZenBook 14″ Laptop
Asus ZenBook 14 laptop is completed from a solid aluminum monolithic frame but still ensures compactness and mobility. The details on the machine body are meticulously machined and compacted to the maximum. The modern NanoEdge screen brings a dynamic, youthful feeling. Reasonable keyboard layout, easy text input, good typing experience.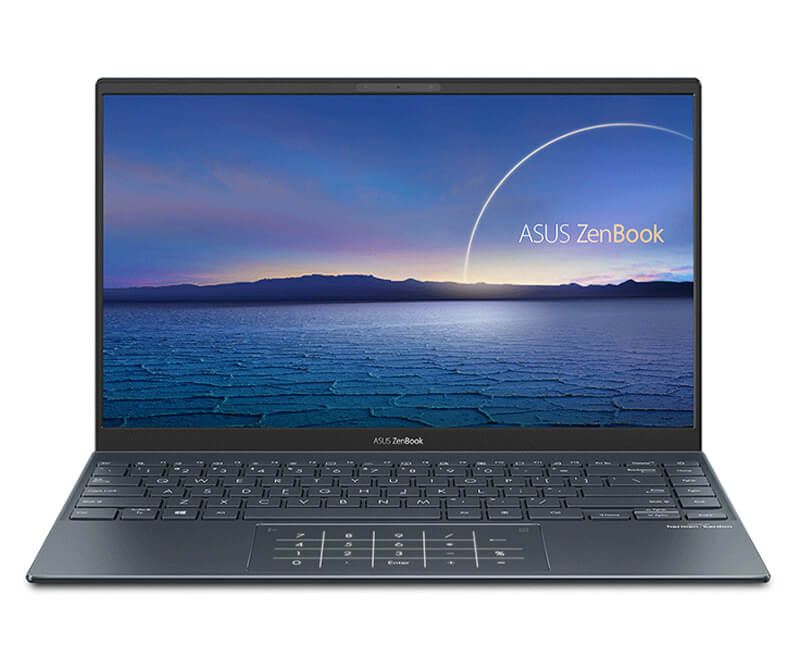 The laptop is integrated with the Intel Tiger Lake series of chips manufactured on the 10nm SuperFin process for outstanding performance. 8GB LPDDR4 RAM memory, 512GB SSD hard drive, read and write speeds of 3,500Mb/s provide extremely impressive data access speeds.
The Asus ZenBook 14 laptop is suitable for office people who love compactness, often have to work with the keyboard and handle multitasking.
7. Razer Book 13.4 inch
The Razer Book 13.4-inch 2021 office laptop brings professionalism to users with a modern and luxurious design. The screen border of the device is equipped with a silver border, creating accents to help users focus easily when looking at the screen. The keyboard has a familiar design, you can easily get used to it quickly the first time you use it.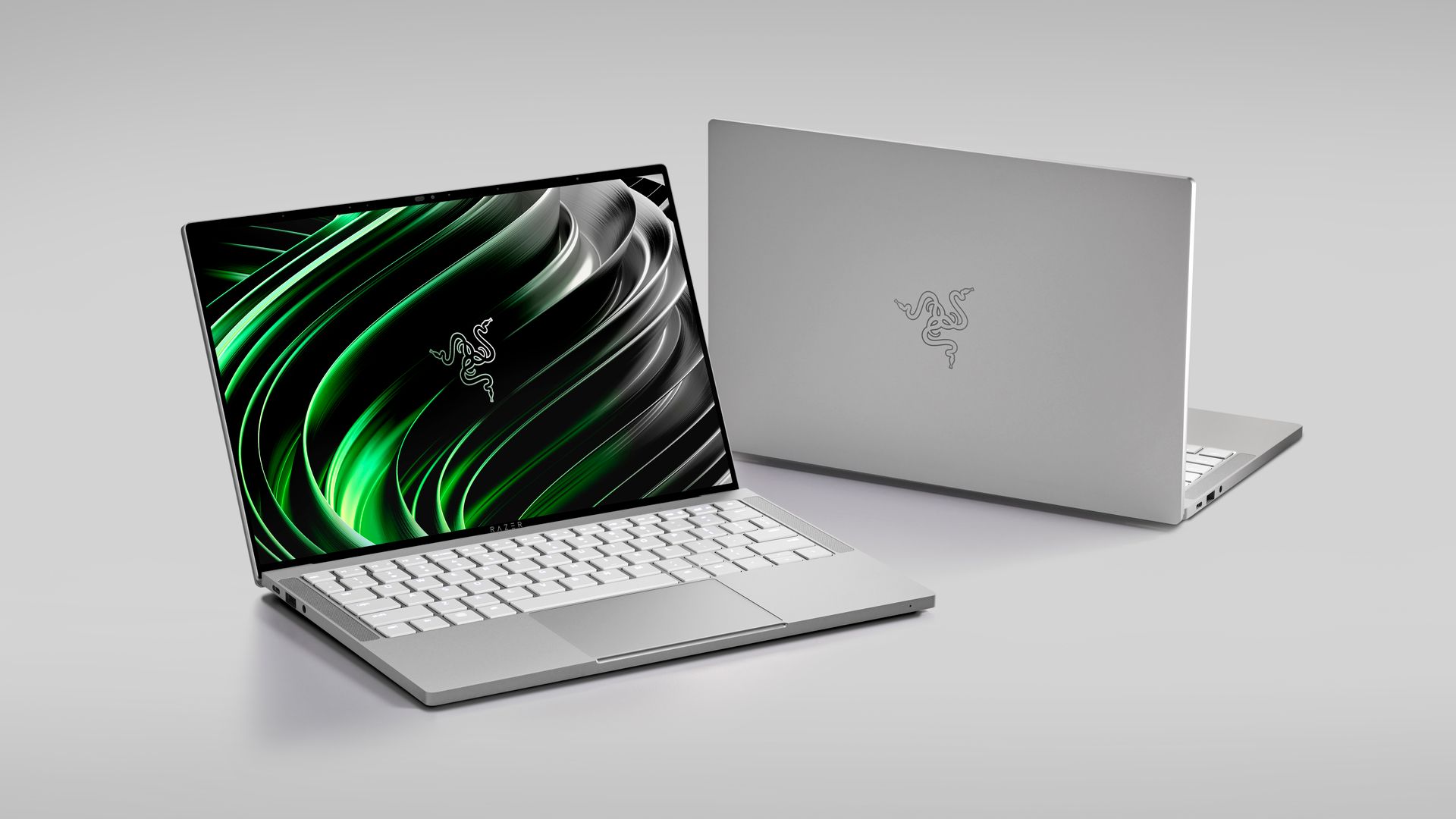 Razer Book 13.4 inch 2021 offers powerful performance with configuration: Intel Core i7-1165G7 CPU; 16GB RAM; Intel Iris Xe GPU; 256GB hard drive. With this configuration, the machine can open more than 30 Chrome tabs and still ensure smooth, smooth operation, with no delay.
With professional design, great performance, the Razer Book 13.4 inch 2020 is suitable for professional office workers who often have to use a laptop to handle multitasking.
8. ThinkPad P14s 2020
The ThinkPad P14s 2020 laptop is a professional, ultra-compact Workstation laptop with a thickness of only 18.9mm and a weight of 1.5kg. The build quality is very solid thanks to the shell made of plastic and fiberglass.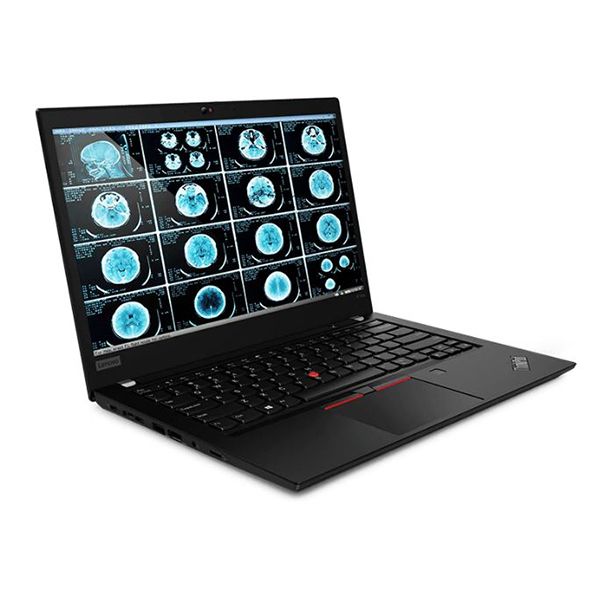 2K, 100% sRGB, 100% AdobeRGB, high-contrast screen delivers sharp, color-standard images. The keyboard has a moderate size, good typing journey, slightly curved key surface, good typing experience, not difficult for new users.
The ThinkPad P14s 2020 office laptop is equipped with a powerful configuration that is not only responsive for office tasks but also ensures the good running of technical graphics tasks. The machine is equipped with: Intel Core i7-8665U CPU with 4 cores and 8 threads, 16GB of DDR4 RAM, NVIDIA Quadro P520 graphics card, and 512GB NVMe SSD.
However, due to the integrated 2K screen, the battery life of the device is not too impressive, fluctuating for about 6 hours at 50% screen brightness.
The ThinkPad P14s 2020 laptop is suitable for business people, and office workers who need to handle intensive applications, but are not too demanding on battery life.
What to look for in Laptop for Office Work
You can check out my in-depth article on What to look for when buying a Laptop in 2023 to have an overall view so you can choose the best fit for your needs.
Choose a Laptop with SSD
High-end laptops of $900 USD or more already use SSD drives, but laptops of $900 USD or less often use traditional HDD by default. HDD access data slower, open software longer, wait time to boot is also longer. Also it has a higher chance of failure because there are more moving physical components. If possible, give preference to models using SSD drives.
Capacity is not too much of a problem, 256GB is enough, 512GB is more than enough for most office needs. If you need to save more data, you can always use an external hard drive, save it to the cloud, or even save it to a network hard drive in your company rather than save it on your own computer.
A few words to share with brothers who also working from home like me.